About Us
StudioSpace is the in-house production company of the University Of Bristol Theatre, Film and Television Department. Acting as both a production company and a departmental society, our aim is to allow all Theatre and Film students to experiment and explore their craft, whilst experiencing the logistical elements of proposing & producing a play or film. Supporting extracurricular projects, StudioSpace is here to provide a platform for ideas and creativity, and to support the endeavours of young theatre and filmmakers.

Unlike the other societies in Bristol StudioSpace works with the faculty rather than the Student Union allowing us to use the great facilities of the Film Department in the Student Union and the Theatre Department on Cantocks Close. It also means that we are the only society that does both theatre and film - how lucky!

StudioSpace works alongside the faculty to provide students with the opportunity to stage productions within the Department and make use of the film-making equipment, creating roles as directors, actors, dramaturgs, lighting and sound technicians, costume and set designers, producers and choreographers for students to fulfil. The SS committee works in association with the Bristol Old Vic Theatre to run the Studioscripts program, co-ordinates unique social events, acts as a support network for Drama students and sources workshops and lectures from industry professionals. This year StudioSpace aims to provide all students within the department the opportunity, in film and theatre, to fully realise their creative potential.
---
Powered by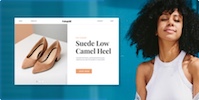 Create your own unique website with customizable templates.