This year In StudioSpace…



​StudioSpace is a departmental society which is an extension on what we learn in class and gives us the opportunity to put what we learn into practice. In previous years film and theater have been treated the same in how they are run: proposals, auditions and work
This does not work for both art forms because they are different! From here we propose we reinvent StudioSpace film Harry and Alicia will now take us through that. We're making lots of changes to StudioSpace this year following on from our logo change.

We're starting off with changing proposals from hereon there will be no proposals for films. StudioShorts as a slot no longer exists following the current films chosen. Instead if you have an idea simply fill out an application form (to be posted later today) and send to studiospacebristol@gmail.com it will also be on the website. There will be a set budget for the term we have to spend on film and you can apply for a portion of and as ever we are here to give you help and advice especially with equipment and film development. They can be anything from 30 seconds to 15 minutes long and of any genre: documentary, vlog, animation, music video! We would like to have a showing of all termly as well as putting them on youtube and entering some into film festivals.
This leads us nicely onto the slot replacing StudioOne and the only remaining slot in the calendar will now be the Encounters Slot. For those of you that don't know Encounters is an international film festival held in bristol in September for films up to 30 minutes. The application deadline and our deadline will be 18th April. Proposals will be on the 4th December more details to follow soon.
To encourage interest in a range of different films we will be having film wars throughout the year the first being friday 5-7. The way they work is: a question will be raised such as best sequel of an animated film and in teams you shout out the first answer that comes to mind and then debate for a winner. It was a very popular event in previous years so we're bringing it back.
StudioShorts are going on at the moment for the three chosen films and will be shown in a TB1 showing sometime before Christmas.
Theatre
Thanks to all those who supported RED it was the committees baby so its great to see the pay off with a sell-out show! RED has replaced both DAT and VAP if members have issues with this please raise them at the q and a at the end of this.
The TB1 T2 slot 'Notes to Future Self' is currently in rehearsals and will be performed on the 30th and 1st of December. The week following will be proposals for our show replacing the VAP slot: Classics
The classics slot will be 6 classics extracts. Pitch your favourite scene and pick a genre out of a hat committee will be providing. You'll then have all christmas to consider your directorial choices and learn lines for the show on the 8th and 9th of February.
New New Writing will be back, send us your scripts to studiospacebristol@gmail.com and as we are with film, we're here to help your creative process! Applications should be in by the 1st of February, cast yourselves and we will have an informal rehearsed reading on the 9th of February.
StudioScripts, our shared show with DramSoc will also be running in late TB2, more details on this to follow but for those of you who don't know about it: a professional writer will work with a group of members to write your own material which will then be performed in Bristol Old Vic.
Of course we are also keeping the hugely anticipated T1 slot with proposals on the 31st of January and shows 15th to 17th of March.
Instead of running a T2 slot alongside this we will have an 'External Show Slot', this is a full-length play for up to 4 people and we are currently in talks with various venues about this. Proposals for this will run alongside the T1 slot proposals.
Then following the AGM the new committee will be running the next T2 slot.
We also have a primary school library show, a new library opened and have contacted us asking some of us to go and dramatise a few scenes which you will hear more about soon. From this the team will be contacting other primary schools dramatising lots of scenes for kids.
Finally in theatre: FRINGE! We will be sending a show to the Edinburgh Fringe Festival this year, we are starting the application process from now. If you have the faintest idea of a piece of theatre you want to create let us know it can be absolutely anything. This year the Bristol Theatre scene sent a depressed clown, a verbatim piece about virginity and a musical which was about the tragedy of the year of 2016. The Edinburgh Fringe Festival is a fantastic experience for anyone and everyone, you see everything there and it is such good fun.
StudioSpace are going to give a loan of £1000 and a grant £500 to a team to send a piece of theatre to the Edinburgh Fringe. This is towards the finances behind a fringe show which include venue costs, travel, licensing, insurance, Edinburgh Fringe fees, accommodation, flyers, posters etc. If you want to get involved and create your own show please come and speak to the committee, over half of the committee have been to the Fringe and most of them putting on and performing in shows.
We will also be having a Weekly Wednesday Workshop at some point on how to put on a Fringe show by external professionals who will be able to talk to us about the nitty gritty of the Fringe Festival and will be open to all societies to come to.
And of course every Wednesday we'll have our workshop on a range of different topics within film and theatre.
With socials, we've got OMG tonight, Ru Paul Drag Race Pub Quiz coming up, Christmas meals and lots more on the way!
If you have any questions or further queries please raise at the end or message the StudioSpace Bristol page.
Powered by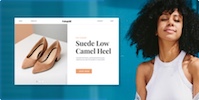 Create your own unique website with customizable templates.